Wednesday is KIDS DAY
at the Van Buren Youth Fair
HARTFORD – With the departure of a longtime Kids' Day sponsor, Michigan State University Extension has stepped up to offer this year's Van Buren Youth Fair a new Kids' Day experience. 4-H Science Blast will be offered Wednesday, July 16, from 1:30 to 3:30 p.m. in the Community Tent at the Van Buren Youth Fair, scheduled July 14-19.
Janice Zerbe, Extension Educator, 4-H Youth Development, said, "The new event offers an opportunity to connect in-school learning with real-world experiences and gives the youth a small portion of what 4-H has to offer."
Geared for ages 5-12, Zerbe said, "It will be a hands-on opportunity where the kids will get a chance to be a scientist." She said that eight to 10 activities are being planned for the event. Three of the activities will include "Making Slime," "Color Changing Milk," and "Walk in a Bag." Some of the activities will allow kids to take home what they have completed at that particular station. Each activity will last approximately five to 10 minutes. Zerbe said this is the third year for the event. Which was previously held in the fall, in conjunction with the 4-H Awards program. Zerbe said the program will be offered this year on a smaller scale at Summer Reading Programs planned in Covert, Decatur and South Haven.
Individuals or businesses wishing to make a financial donation to the event may do so by contacting Zerbe at (269) 657-8213, or by mail at Van Buren County MSU Extension, 219 E. Paw Paw St., Suite 201, Paw Paw, Mich., 49079-1077.
Contributors will be recognized on a banner displayed during the event and during the week in the 4-H exhibit building.
HARTFORD – PNC Bank will bring its Mobile Learning Adventure next week to the Van Buren Youth Fair.
On Kids' Day, Wednesday, July 16, from 11 a.m. to 5 p.m. the Mobile Leaning Adventure will feature interactive learning kiosks for children and adults. In addition, a "When I Grow Up" photo opportunity will be available for children, including a framed photo to take home. The event will also have giveaways, including activity books, ready for school kits, and tips and information for parents.
The fairgrounds are located at 55670 County Road 681, midway between Lawrence and Hartford on Red Arrow Highway
---
Wednesday Night Entertainment
The Lost Trailers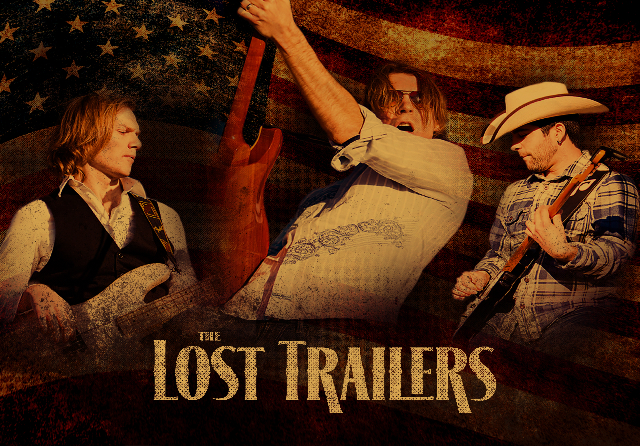 Country music band The Lost Trailers are joining forces with CMT's music discovery platform, CMT Artists, this summer to give fans nationwide
an exclusive multi-media experience on the group's forthcoming 2014 Tour, which includes an appearance Wednesday, July 16, at 7:30 p.m.
presented by the Van Buren Youth Fair. For More Information Click Here